College and career pathways should engage students in rigorous academics that span secondary education and extend and align through a postsecondary credential with value in the labor market. During middle school and high school, students should experience and understand the connection between academic classes and career and technical education (CTE) classes related to different colleges and career pathways. 
Students should be able to enroll in advanced academic programs, including Early College, Running Start or other dual credit programs, Advanced Placement, and International Baccalaureate Programmes.  In addition, college and career pathways should propel students to and through postsecondary education—including short-term certificates and associate's and bachelor's degrees—by clearly linking high school and college. 
High school curricula should be aligned with available programs of study at local postsecondary institutions, students should be able to earn dual credit, and educators should plan for articulation and transferability.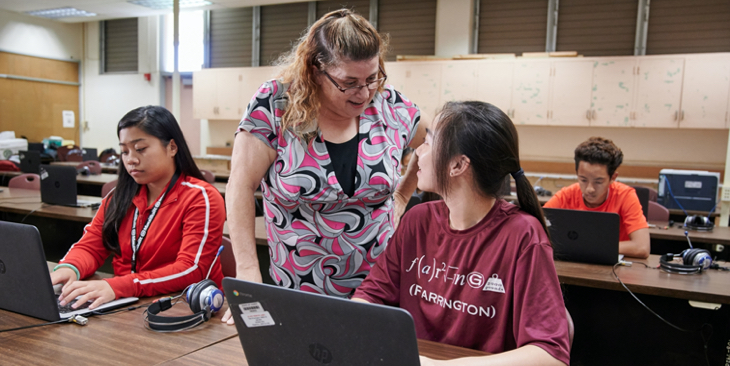 Designing courses to help students transition from middle school to high school and high school to college.